Good news, you don't have to scour eBay for an invite to Google's new email application, Inbox. You just have to know someone who got in. Today, Google announced by way of its "Inbox by Gmail"
Twitter account
that each Inbox user will now receive three invites they can hand out to friends. Hilariously, the invite button emoji is a golden ticket.
If you aren't seeing this option yet in your Inbox app, you soon will.
To locate the invite button, just tap the red "Compose" plus icon at the bottom right of the screen. The "Invite to Inbox" button will be the first option above the red Compose button after doing so.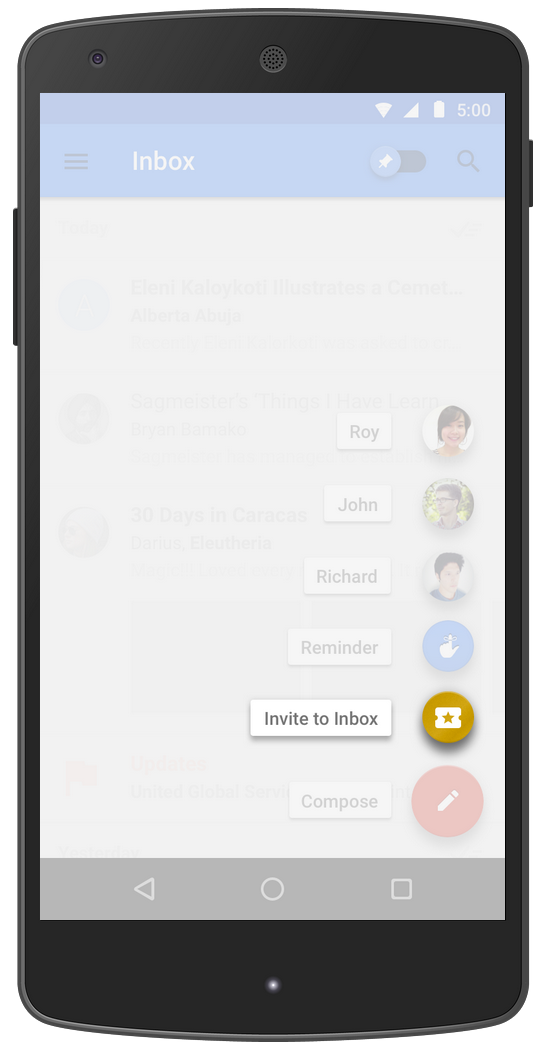 The funny thing about Inbox requiring an invite in order to get in is that it's such a manufactured attempt at creating a sense of exclusivity around Google's new product. By limiting access, Google is mimicking the path its buzzy email competitor Mailbox once took. Mailbox, now owned by Dropbox, famously established a "queue" users had to join before they were able to try the product everyone was talking about.
At the time, the startup claimed this would help it manage its growth without succumbing to a massive influx of users who joined all at once. But many also saw it as a marketing ploy designed to increase demand, or even an experiment in human behavior.
And of course, the original Gmail product launch also had an invite system of its own when it first arrived years ago. Gmail invites were a hot item then, too, as everyone clamored for a way into this revolutionary email system that was offering a preposterous 1 GB of free storage and instructed users to archive, not delete, their emails.
But Google isn't some scrappy upstart anymore. It has access some of the most powerful, scalable technology that exists. As one TechCrunch colleague pointed out, "If anyone could scale any garbage to run for the entire planet without really trying, it's Google."
In other words, Google doesn't need to foist an invite system on would-be Inbox app users. Instead, it's trying to re-create a sense of buzz around this new app, purportedly a reinvention of email, in hopes of being able to increase demand and grow a user base virally.
Despite the sort-of fakeness to this methodology, I hate to say it, but it's working. There's a bit of FOMO going on. Those without Inbox invites are hitting up their contacts at Google, and bugging their friends. Or yes, selling invites on eBay.
Guys, chill. It's really just a prettier Gmail with some new organizational features, and a new workflow. It's not even ideal for advanced users who get a lot of email, or who already use Gmail filters and rules. It's a bit of an adjustment, and you might even decide it's not for you in the long run.
But time will tell if Inbox is the second coming of Gmail, I suppose.