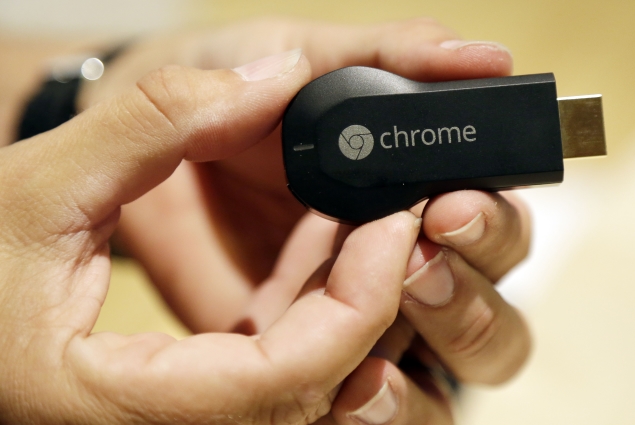 Pros
Fairly cheap
Fairly easy to use
Reliable Netflix streaming
Cons
No direct streaming from phones/tablets
Key Features: Integrated Wi-Fi; Included HDMI extender; 1080p support Manufacturer: Google
A couple of weeks ago, at the start of the Great Online Shopping Festival (GOSF), Google finally launched the Chromecast wireless streaming accessory in India at
Rs. 2,999
. When it first launched last year, the Chromecast was seen as a geeky curiosity, though as long term owners of the HDMI dongle, we can testify it's seen more and more use off late. At the same time, we've seen alternatives such as Teewe, which was really easy to set up and worked well too, and Esycast, whose UI could definitely stand some improvement, but which is still a good alternative, launch in India. So how does the Chromecast measure up and who should be buying it?
The first, and most obvious question is what a Chromecast is, and what you'll use it for. The Chromecast is a small gadget, a little bigger than your thumb, and it connects to your TV using the HDMI port. On the back, there's a Micro-USB port which is used to power the Chromecast, and the charging cable and an optional HDMI extender cable (for hard to reach ports) are also included in the box.
Its design and build quality is well ahead of the competition - despite the low price, it feels like a premium gadget, and this continues even when you're using it, thanks to a well-made, sleek and easy to use interface which is better than any of the Indian efforts we've used.
The Chromecast connects to your home Wi-Fi network through a simple pairing process - the steps are neatly explained when you first connect it to the television and are very simple to follow. Once you've done that, you can "cast" videos from other devices on the same Wi-Fi network to the Chromecast - this works in a couple of different ways.
For one, there are videos being streamed off the Internet - so for example, if you go to YouTube on a connected phone or PC, and press the cast button - the video is downloaded to the Chromecast directly, instead of being downloaded to your device and then streamed to the Chromecast locally.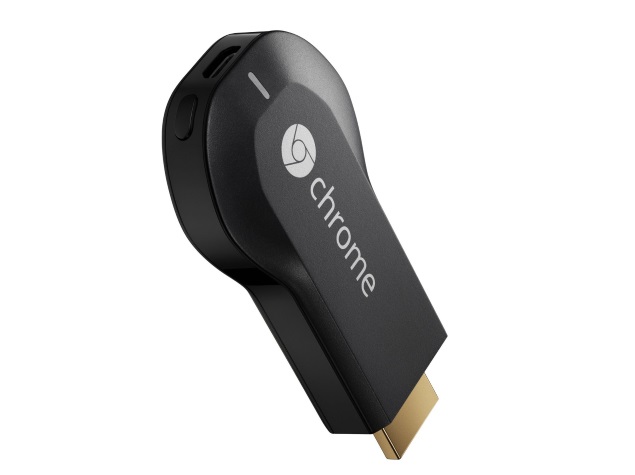 This is also used for apps like Eros Now, and like Popcorn Time, so while we might lack some of the "channels" you have in the US such as Netflix and Hulu, there is a pretty big selection of content available now. However, not all video sites are supported and for these you can use the mirroring option via Chrome (see below).
Then, there's screen mirroring. This only works on phones that have Android 4.4.2 or later. If your phone meets that requirement, then the process of mirroring is pretty simple - just launch the Chromecast app and tap the "Cast Screen" button and it'll mirror your screen on the TV.
This allows you to duplicate anything from your phone to your TV screen - whether you're browsing Facebook or want to show your friends your games. Actually playing the games on the big screen isn't a great idea incidentally, unless you're playing a turn based board game style game, where quick reactions don't matter. That's because there's a small amount of lag - a consistent half second or so delay - between your mobile screen and the TV screen.
This is also how you can send content from your PC to your TV - install the
Chromecast extension
in your desktop Chrome browser, and you get a "Cast" button on top of the page. If you're on a site like YouTube and you click the cast button, it will simply play the video from your Chromecast. Otherwise, it mirrors the webpage you're on to your Chromecast.
Playing the video has a couple of benefits - for one thing, it usually looks better. On a webpage, there are often elements on a page that are needed for navigation, which don't look good when you're watching a video on your TV screen.
The other difference is that casting a tab requires more power from your computer, affecting its performance and also in the case of laptops - battery usage.
In this way, the Chromecast becomes a pretty good way to send content from your devices to your TV, without having to keep a computer (even a small HTPC) hooked up to the television all the time. The Chromecast is a lot smaller than any computer, and if your TV comes with USB ports, you can even power the dongle directly from the TV, so there's nothing sticking out from it at all.
You can also use the Chromecast to watch videos you've saved on your HDD - and it's made really simple with Plex. You'll need to set up a Plex server on the device that holds all your content, and then you can use the Plex app on iOS or Android to play the videos on your Chromecast. The mobile then acts like a remote - you can control playback, change the video or even use the phone for other apps once the video is playing. VLC is also supposed to get Chromecast support for Android and iOS soon, and MX Player is also apparently working on this.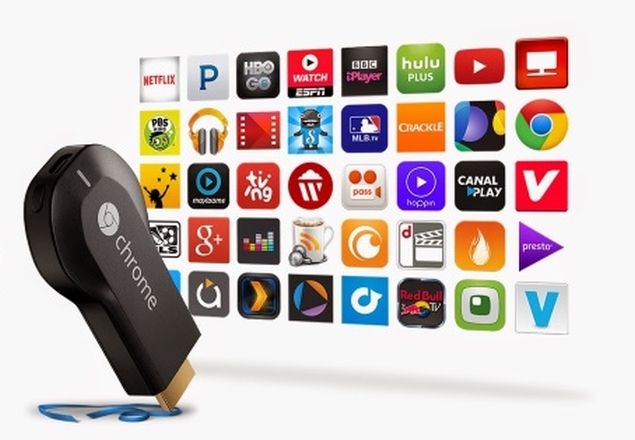 Finally, Google has also rolled out some Chromecast games, where each player can use his or her phone as a controller. These family-friendly multiplayer games include titles like Wheel of Fortune, Hasbro's Monopoly Dash, Scrabble Blitz, Connect Four Quads and Simon Swipe. You can see all the
Chromecast apps here
.
If you've got a smart TV; or if you keep a video game console hooked up to your television; or use a HTPC or a smart box like the Amkette Evo TV or Apple TV, then you probably won't have much use for a Chromecast. It doesn't really allow you to do anything you can't accomplish with any of those devices.
But if you've ever wanted an easy way to get content from your phone or laptop to your TV, then the Chromecast is a great, and cheap option. In our case, it gets used first and foremost as a YouTube jukebox. Queuing up videos is simple, and when friends come over, creating a playlist on the fly is easy. We use the PlayStation 3 connected to the home theatre setup for larger groups, while the Chromecast gets used with the TV in smaller groups.
Apps like VLC, Popcorn Time, and others will also find more use in India, where services like HBO Go and Netflix aren't easily accessed. Screen mirroring of Android devices can be a lot more useful than it sounds too - imagine if you want to show people a Word document stored on your phone, for example.
All things considered, it's hard to describe the Chromecast as a must-have gadget. But it's cheap enough that you can buy it just to play around with something new, and its value emerges over time, as you find it fitting into your routine.
Teewe is a full Rs. 1,000 cheaper, while the Esycast is available for approximately Rs. 2,600. The Chromecast is definitely more expensive, but your favourite third-party app is more likely to add support for Chromecast than any of the others, and the build quality is significantly better. At the end of the day, you have to decide if that's something you're comfortable paying extra for.